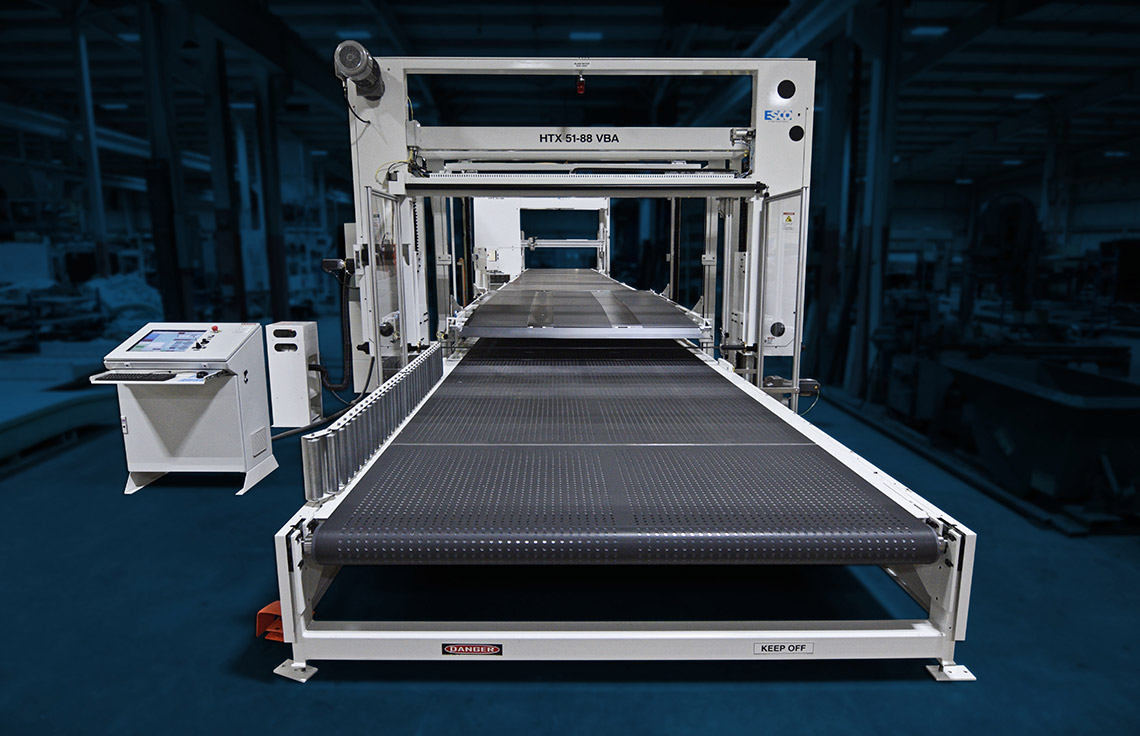 Automated Cutting System
ESCO's Automated Cutting Systems [ACS] is our turnkey modular solution for automating your foam fabrication process without adding personnel.
The ACS is a modular cutting system, that can be expanded to multiple cutting lines with 1 slitter feeding multiple contour saws via conveyorization.
The base system consists of: HTX [Horizontal Slitter], SRS [Sheet Removal System], Scissor Lift Conveyor, Staging Conveyor, VPX [Vertical CNC Blade Contour Saw], Unload Conveyor.
Learn More